Master the art of second-chair leadership
in

an interactive

an immersive

a proven

coaching

experience.
Who are
Coaching Groups for?
Leading Second Coaching Groups are for executive pastors, campus pastors, and lead team members. These groups are for you if you want to…
Upon completion of this season of Coaching Groups, you will be empowered to better lead & serve your church and have a supporting network of leaders to help you run strong for the Kingdom.
Leading the Way
We've gathered some of the best leaders from across the Church to be a part of this immersive coaching experience. You'll learn mastery of your skills and be pushed to be your best.
Alongside his wife Lindsay, Brandon fiercely believes in the power and potential of a healthy local church. Believing that healthy teams are essential to thriving churches, they began to pioneer a new community of church leaders built around the heart of servant leadership. From this belief, they founded Leading Second which exists to equip an engaged community of UNCOMMON church builders. Firmly planted at Champions Centre in Tacoma, WA, they have given their lives toward this cause. He's given his drive and his effort to the success of the Team Church Conference and tribe, as well as coaching pastors, leaders, and teams across North America. Brandon is the Team Church Director as well as the founder of Leading Second.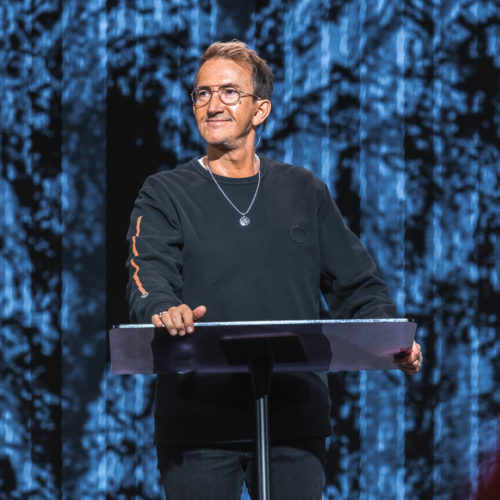 Kevin and Sheila Gerald are the Founders and Lead Pastors of Champions Centre, one of the largest congregations in the Pacific Northwest. Whether speaking on a platform or writing his next book, Kevin Gerald encourages others using practical biblical principles for living a successful life. When not co-pastoring with his wife, Sheila, he enjoys sports, being a papa, and exploring the great outdoors.
Dr. Anna Morgan has been in pastoral ministry for twenty years.  She supports the development of church leaders. She is married to John Morgan and has three daughters. She pastors Word of Life Church along with her husband.  Anna holds an M.A. in Global Leadership from Fuller Theological Seminary and a Doctorate in Missiology focused on developing women in church leadership.
Larry and his wife Janet were one of the original eight families that sold their homes, quit their jobs and moved to Charlotte to start Elevation Church in February of 2006. Over the past 15 years the church has seen incredible blessings growing into a worldwide ministry and over 20 physical locations. He's served in multiple roles of leadership driving the culture of the ministry and developing the future leaders within the church. Additionally, he's leading the charge to share the experiences Elevation has learned along the way with the hope of encouraging and equipping other churches and pastors.
Jason is the Lead Pastor of CoastLife Church in beautiful Venice, FL. "Not a typical situation," probably best describes Jason and CoastLife Church. In June of 2010 CoastLife Church was replanted in the midst of the ruins of a previous church that had metaphorically collapsed. While all of his friends were planting churches he decided to take an existing church of 15 people the average age of Methuselah and see what God could do with it.
Pastor Josh Bingle is the lead pastor of Genesis Church in Spokane, WA and is passionate about building the kingdom of God through the local church. Alongside his wife, Carly, and their team, Pastor Josh endeavors to equip people to live out the fullness of God's call in their world. Pastor Josh and Carly enjoy time with friends, family, and their three children- Solomon, Ruth, and Ezra.
Why Coaching
Groups?
The Church needs healthy, thriving second-chair leaders. Coaching is often the difference between good and great. Leading Second Coaching Groups are the environment we will use to equip you to walk in your God-given calling and bring excellence to your unique role.
Through this 12-24 month coaching journey, our commitment is to walk alongside you and help you to grow in your leadership in the second-chair. Our heart is to see you begin to thrive in your leadership and give you the tools to maintain strength as you lead.
Leadership doesn't have to be lonely. Our prayer is that you would see that you're not alone. We see a collective of peers in passion. Peers who want to get it right for their pastors, for their churches, and ultimately for Jesus. We are creating an atmosphere for leaders to come together, be challenged and stretched, and develop deeper relationships that will help them to stay the course in ministry.
Interested in Joining
Leading Second Coaching Groups?
Applications for the 2023-2024 season are now closed. Interested in Coaching Groups in the future? Join the waitlist. (Coming soon.)
What leaders have said about Coaching Groups:
Testimonies from Coaching Groups participants.
"Being around leaders that are going in the same direction, have the same heart, and sitting in the same chair as me is so encouraging. My Pastors have seen the growth and comment on it often. They are highly impressed on what I have been learning and are confident in Leading Second.

Adam Lopez

Chief Operating Officer at Hope Unlimited Church Santa Fe
"I feel so much more confident and secure in my position and calling. It's hard to calculate just how much of a change I feel in mentality and heart.

Chris Davis

Executive Pastor at Oasis Church
"I honestly had some areas that were unhealthy in me and God has put his finger on. I am living more intentional than I ever have and am making changes to my health and soul as a leader that is transforming my life.

Ron John

Location Pastor at Gracelife Chapel
"Through my coach as well as the monthly group sessions, I've learned a lot from an organizational stand point. Some examples would be systems, meeting flows, leadership development. Every session has benefited me in it's own way. I feel like I'm better for my pastor.

Jared Ayres

Ministry Director at Skybreak Church