Why Leading Second Podcast?
In a culture that often celebrates individual achievement and being on top, Leading Second is here to raise up the kind of leaders every pastor would kill to have on the team. Leaders who are all-in, heart and soul for Jesus, His Church, and their team's mission.
We have conversations in real-time with pastors and leaders on topics such as church leadership, leading when you're not in charge, healthy team culture, and how to lead in the second chair.
Listen to
Leading Second Podcast
Listen, subscribe, and leave a review
anywhere that podcasts can be found.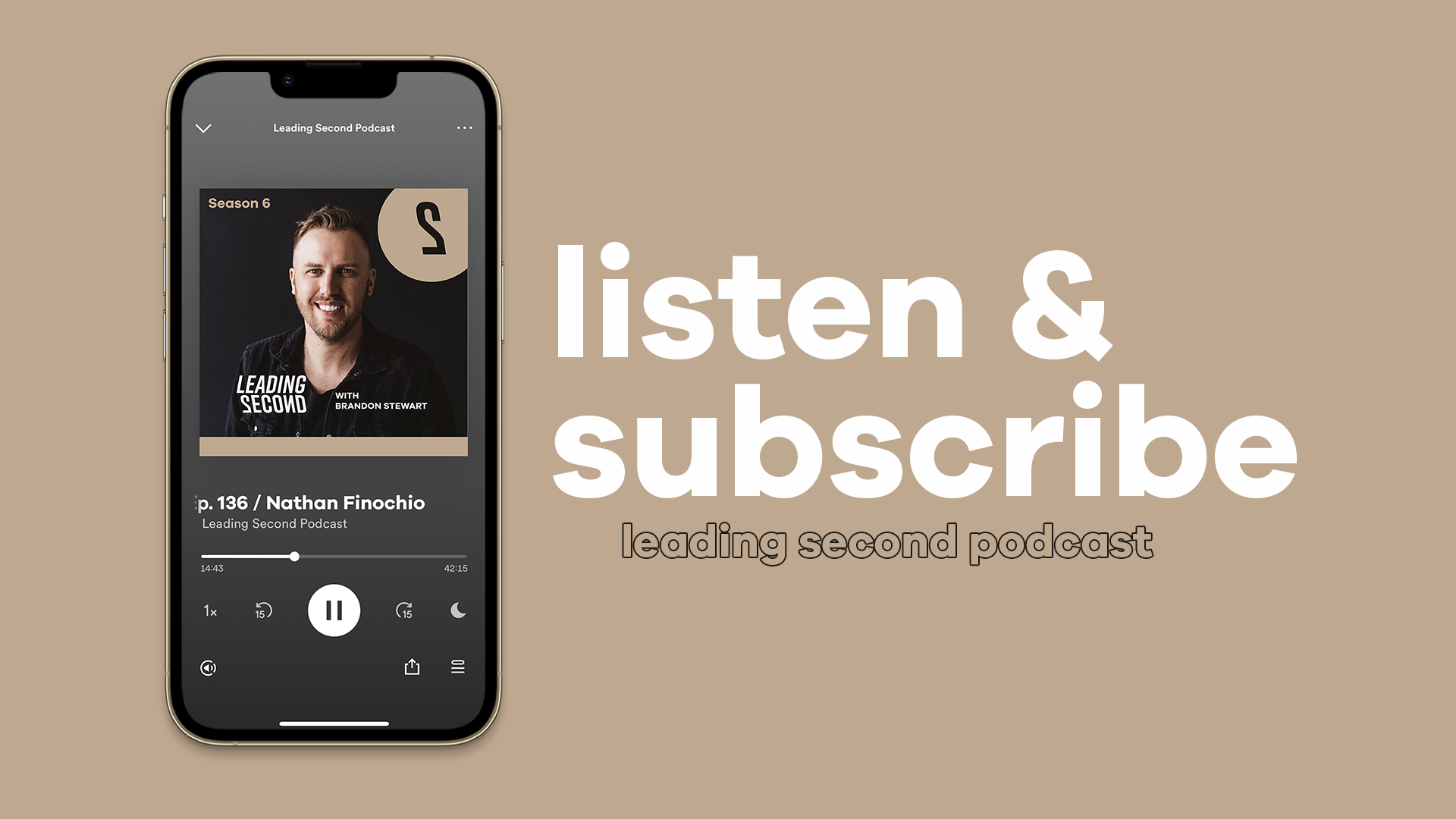 Download the Episode Guide
We've created this resource to help you take these conversations and apply it in your leadership. Whether listening with your team or alone, you can utilize these notes and questions to take conversation to action.
Download the Latest Episode
View All Episodes
Get the episode guide delivered straight to your inbox every week.
Become a Leading Second Insider to receive the latest updates & resources from Leading Second.